Blog
12.26.2021
What To Read For The Winter
After reading one very long book, you'll really feel as if you've accomplished something, and a well-read book with a cracked spine is to be cherished. Russian novels are known for their length and intensity. Curl up with one of these books for a long, enjoyable read that will keep you transported for hours on end. 
"The more you succeed in loving, the more you'll be convinced at the existence of God and the immortality of your soul." –Fyodor Dostoevsky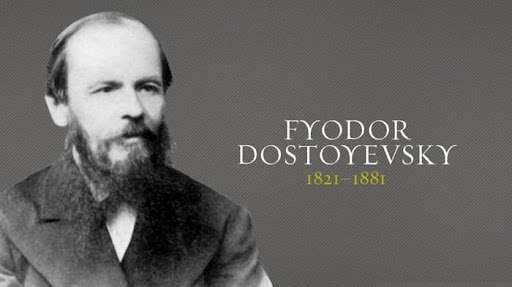 Anything by Dostoevsky (1821-1881) will most definitely keep you busy! Sometimes just reading one of the character's full names feels like a great undertaking! In all seriousness, Fyodor Dostoevsky is one of the greatest, most influential writers to ever live, but he isn't for the faint of heart. If you're looking to really delve into something, why not give "The Brothers Karamazov" ago? Published in 1879, this whopper of a novel (over 800 pages) delves into philosophical ideas that range from free will to religion to patricide. Though this is definitely not light-hearted fare, it is absolutely remarkable and a literary achievement for the ages. One may also be interested in "Crime and Punishment" (published in 1866), especially if in the mood for a psychological read that examines guilt, its repercussions and uses a great deal of symbolism. Another of Dostoevsky's most famous novels (and the author's favorite) is 1868's "The Idiot." This very personal novel discusses themes such as mortality, capital punishment, atheism (to name a few). 
With Leo Tolstoy's "Anna Karenina" (first published in 1873), you'll immediately embark on one of literature's greatest journeys, with one of the most intriguing female characters ever written. The titular figure is best known for her tragic demise but the book is also known for its themes of adultery. A salacious and somber read, Tolstoy considered it his first true novel.
Boris Pasternak's "Doctor Zhivago" (1957) is known mostly for the love story at the center of the novel but is also impressive documentation of the Russian Revolution. With scenes steeped in snow, you can almost feel the cold penetrating the novel. If you're really interested in seeing this story come to life on the silver screen, David Lean's epic 1965 film—starring Omar Sharif and Julie Christie—is an impressive adaptation of the historical novel (with the heartbreakingly beautiful "Lara's Theme" as the featured song). 
You must trust and believe in people or life becomes impossible." 

–Anton Chekhov
If you're looking for something a little bit shorter (designed to be read in one sitting), try short fiction by Anton Chekhov (1860-1904). A master of the form, Chekhov's stories run the gamut of emotion. A doctor as well as a writer, Chekhov's works commonly examine the human condition with unrelenting honesty. "The Lady with the Dog" is about love in all its complexities, while "Gooseberries" deals with social injustice. All of Chekhov's characters are longing for something and seem to be stuck in a cyclical pattern they cannot seem to escape. If you're more interested in plays, try "The Cherry Orchard" or the "The Seagull" (featuring one of his most well-regarded female characters, Nina).
For more information on Anton Chekhov's "Gooseberries," check out the following website: https://americanliterature.com/author/anton-chekhov/short-story/gooseberries
For all your literary needs—featuring children's and adult fiction—visit Full Cycle Publications at the website and see what's on the blog.