Blog
12.17.2021
Our Favourite Southern Writers
The legacy of Southern Literature is steeped in gothic family history, eccentric characters, salacious plots, steamy love affairs, and plenty of scandals. Of course, the south of Faulkner, O'Connor, and Welty is also filled with controversy because of the racism that has, sadly, pervaded history. We have to look at these things in a literary context and at art as art. Something written in the 1940s, '50s, and even '60s is, obviously, not going to meet the politically correct standards of today, so, with an open mind, an eye for societal progress, and an intellectual lens, let's take a look at these geniuses of Southern Literature.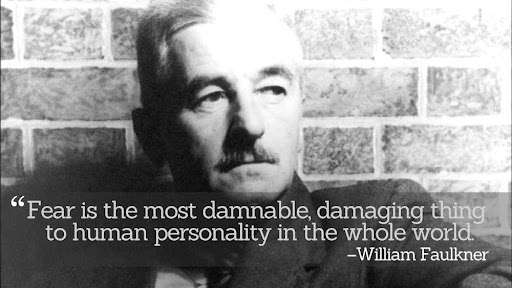 William Faulkner (1897-1962) is synonymous with Southern Literature and was awarded the Nobel Prize in 1949 for his "powerful and artistically unique contribution to the modern American novel." Some of his most beloved novels detail an entirely fictional town called Yoknapatawpha County in Mississippi. While Faulkner's prose is known for its intensity and, at times, utterly complex and dense storytelling, it has sparked debate for decades and is still incredibly demanding of its readers. His novels that, although difficult, stand the test of time include Absalom, Absalom!, The Sound and the Fury and As I Lay Dying. Some of his more accessible prose can be found within his short stories such as "Barn Burning," "A Rose for Emily," and "That Evening Sun Go Down." 
Tennessee Williams (1911-1983): Without the genius of Tennessee Williams, audiences wouldn't be able to witness some of the greatest characters created for the stage. With A Streetcar Named Desire Williams gave us one of the most fascinating, tragic, and complicated female characters ever written in the form of Blanche DuBois. The Glass Menagerie, Cat on a Hot Tin Roof, and Suddenly Last Summer are all stunning works written for the stage. While each deals with eccentric and misunderstood characters, these plays also tackled sexuality in a completely novel way that was revolutionary for its time. Whether the characters are latently gay and trapped in complicated, loveless marriages ( as in Cat on a Hot Tin Roof) or living in the past and smothering their children (The Glass Menagerie), all of Williams' plays deserve a read and to be seen live on a stage.
Eudora Welty (1909-2001): Welty spent most of her life in Jackson, Mississippi, where she wrote brilliantly about the unique Southern town and its people. She received the Pulitzer Prize in 1973 and was also awarded the Presidential Medal of Freedom. Even with her impressive output of fiction, she may quite possibly be remembered most for her 1941 short story, "A Worn Path."
Flannery O'Connor (1925-1964) is possibly one of the greatest short fiction writers, period. Her short story "A Good Man is Hard to Find" is highly anthologized and a must-read whether one enjoys Southern Literature or not. A deeply affecting, disturbing story impeccably written, it's hard to imagine a reader not being moved in at least some small way by O'Connor's prose. 
Zora Neale Hurston (1891-1960): Not only was she black and a woman (and is now known as a queer icon), Hurston had to overcome a great deal of adversity. Even among her peers (like Langston Hughes, for example), Hurston had to fight to have a feminist voice. Her literary genius is most apparent with her splendid novel Their Eyes Were Watching God (1937).
Alice Walker (born in 1944) is a contemporary favorite whose iconic novel The Color Purple (1982) secured the Pulitzer Prize, making her the first woman of color to win the award for fiction.
Truman Capote (1924-1984) is quite possibly one of the most eccentric writers and personalities to ever live. Small in stature and with a strange, unmistakable voice, to be gay and from the deep South couldn't have been easy. Capote is attributed to writing the first non-fiction novel, In Cold Blood. The chilling masterpiece continues to shock readers to this very day. Capote also gave us the delightful novella about an unforgettable character called Holly Golightly (immortalized on screen by Audrey Hepburn; Capote wanted Marilyn Monroe for the part) and her antics in New York City with Breakfast at Tiffany's. 
For more information on all things literary, visit Full Cycle Publications at the website and see what's on the blog.