Blog
02.26.2021
A.A. Milne's Wonderful World Of Winnie The Pooh
Winnie-the-Pooh
One of the most beloved children's tales of all time is, undoubtedly, the story of a little boy called Christopher Robin and his toys (including his favorite stuffed bear, Winne-the-Pooh). A.A. Milne (1882-1956) was an English author who published the first of a series about the Hundred Acre Wood and the animals that live there in 1926 (Winnie-the-Pooh), and it has since become a classic loved by children (and adults) practically everywhere.
Did you know that Milne's son was named Christopher Robin and that he and his stuffed animals were the inspiration behind the books?
With illustrations by E.H. Shephard, Winnie-the-Pooh (1926), and The House at Pooh Corner (1928) became incredibly popular and, to this day, have inspired many films, television programs, and spin-off stories. To say that the illustrations of the stuffed bear and other toys have become iconic is putting it mildly!
Even though Milne wrote many other things—such as novels and plays—Winnie-the-Pooh is his most popular creation, by far.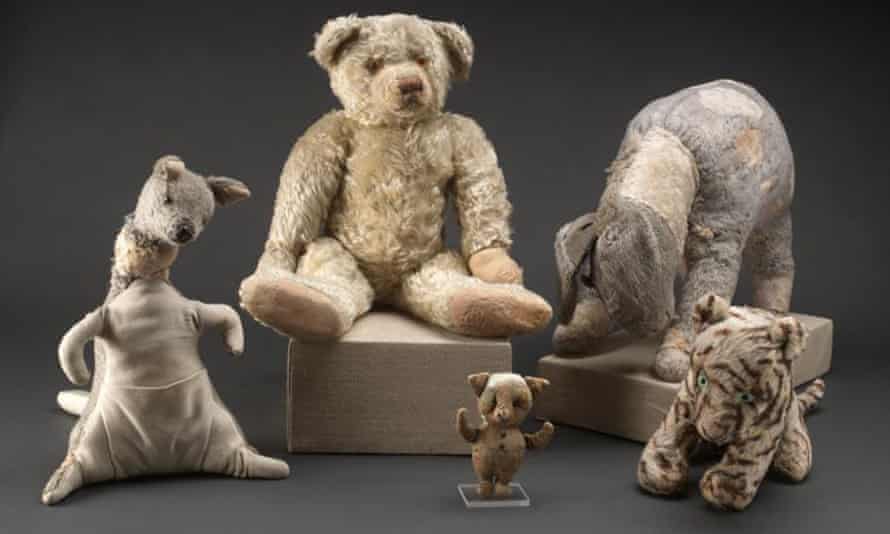 The plush toys owned by Robin can be seen at the New York Public Library (although Roo—the small kangaroo—was lost when Robin was nine).
The "Hundred Acre Wood" (where Christopher Robin played) was inspired by and based on Ashdown Forest in East Sussex, England (which was actually called "Five Hundred Acre Wood.") Milne and his family lived nearby at Cotchford Farm.
Deep in the Hundred Acre Wood
The other cherished characters that Milne wrote about (that accompany Pooh on his adventures) include:
Piglet, the timid little pig
Eeyore, the melancholy donkey
Roo, the small kangaroo
Kanga, the mother kangaroo
Rabbit (who is always grouchy)
Owl (who is very wise)
Tigger, the hyper tiger
Why We Love Silly Old Pooh Bear
Of course, childhood imagination is one of the most precious things in the entire world, and the toys we play with help to shape it. We even start to think of them as friends and, sometimes, as a sort of security blanket.
The character of Pooh is charmingly sweet and filled with stuff and fluff. Always eating honey, getting stuck in trees, and then looking for more sweet honey, the character of Pooh Bear is completely irresistible.
With unforgettable characters to complement Pooh Bear, children learn about friendship and the importance of our differences. Each character is unique in their own way and, even though they are all different from one another, they still get along and have enduring bonds.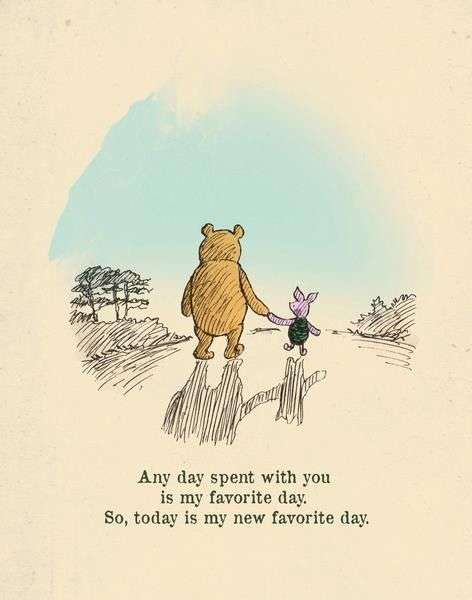 Wisdom from Milne's Pooh Bear
"Promise me you'll always remember: You're braver than you believe, and stronger than you seem, and smarter than you think."
"You can't stay in your corner of the Forest waiting for others to come to you. You have to go to them sometimes."
"Weeds are flowers too, once you get to know them."
"One of the advantages of being disorderly is that one is constantly making exciting discoveries."
To discover more about the author who created Winnie-the-Pooh, consult the link below:
https://www.biography.com/news/winnie-the-pooh-author-biography-facts
For more information and blogs to address your literary interests and to "rediscover your imagination," visit Full Cycle Publications.