Blog
09.24.2022
WHAT MILLENNIALS SHOULD BE READING NOW
We should all indeed be reading more (preferably not on our phones). It's time to put away the podcasts and social media and read a book! Novels, short stories, and poems: they're all welcome here. Millennials probably read more than Zoomers (and, no, school assignments don't count), but there's no such thing as reading too much!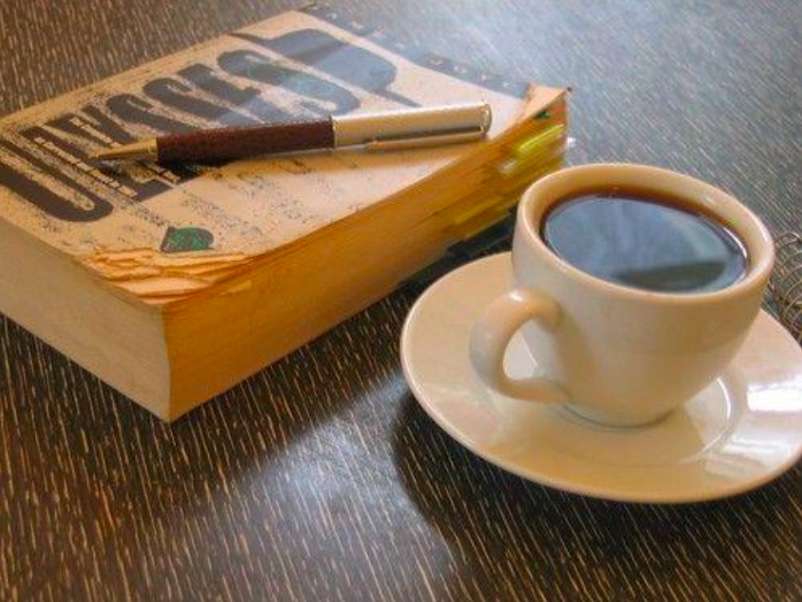 "Every life is in many days, day after day. We walk through ourselves, meeting robbers, ghosts, giants, old men, young men, wives, widows, brothers-in-love, but always meeting ourselves." – (from Ulysses)
James Joyce
Whether you're a writer looking for inspiration, brushing up on the classics, or simply looking for something to read that really requires your attention, James Joyce is always a wonderful choice! One hundred years since its publication, "Ulysses" (1922) is more admired than ever. The Morgan Library and Museum currently has an exhibition celebrating Joyce and his most famous work (considered one of the greatest and most influential novels of the twentieth century). Complete with original manuscripts, notes, sketches, and personal effects (including his glasses and cane), the exhibit is ideal for any lover of Joyce or first-time readers.
Take a cue from Joyce if you're an aspiring writer. No matter where he was, according to his friend, Frank Budgen, he would carry bits of paper and notebooks on which to write:  "Alone or in conversation, seated or walking, one of these tablets was produced, and a word or two scribbled on it at lightning speed."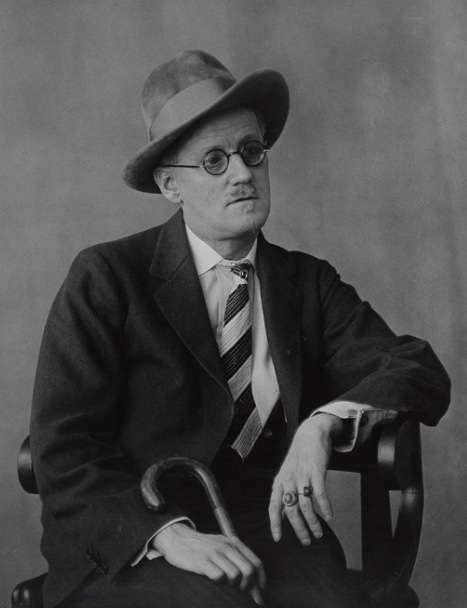 Joyce's plot was inspired by Homer's ancient epic poem, "The Odyssey" ("Ulysses" is Roman for "Odysseus") and is essentially about a man's endless quest to find meaning within life and, essentially, himself. The book was controversial due to Joyce's flippancy towards the Catholic Church and sexual "obscenities"); it was because of this that the book wasn't published in the United States until 1934. With main characters Leopold Bloom and Stephen Dedalus, Joyce created a world filled with literary allusions and a completely originally free form of language.
Joyce's intent for writing about Dublin and its landmarks in great detail within "Ulysses" was so, that if all maps were destroyed, one could navigate their way through the city based on his book. 
"Moments of their secret life together burst like stars upon his memory." (from "The Dead")
"Dubliners" (1914) is a bit more accessible to readers than the dense, very complex "Ulysses." A collection of short fiction, it is a must-read for anyone interested in the form, life in Ireland, or complicated intimate relationships. "The Dead" –one of the greatest short stories of the Twentieth Century—is a fine example of how to write the nuances of married life, buried memories from youth, and jealousy. 
"A Portrait of the Artist as a Young Man" (1916)—Joyce's first novel—is written in the Modernist style and details the life of Stephen Dedalus and his artistic and intellectual awakening. A must-read for anyone who feels like they don't quite fit in, wants to live a bohemian lifestyle and rebel against the status quo, or doesn't connect with their surroundings. 
J.D. Salinger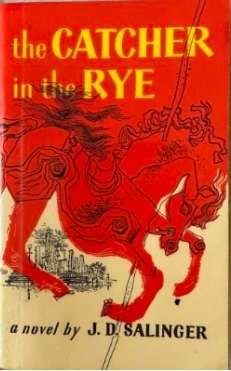 The most contemporary of our group, Salinger is widely renowned for his reclusive ways but will always be remembered for "The Catcher in the Rye" (1951)—a story of troubled youth, Holden Caulfied, and "Franny and Zooey." His short story, "A Perfect Day for Bananafish," has been heralded as an ahead-of-its-time examination of PTSD.
His collection of short fiction, "Nine Stories" and "Raise High the Roofbeam, Carpenters" (a compilation of two novellas), are also highly recommended.
The Romantic Poets 
The Romantic Poets rebelled against reason and, instead, sought to convey emotion. Feelings—instead of facts—were held high above everything else. Nature was worshipped, as was melancholy and even death. Above all, our favorite Romantics strove to be like the Ancient Greeks and depicted Gothic scenes from the supernatural in their poems. Some of our favorites to get you started include: 
John Keats (1795-1821) is probably most well-known for his lines, "Beauty is truth, truth beauty—that is all ye know on earth and all ye need to know." This sentiment sums up the Romantics quite succinctly. Even though he died very young, he wrote some of the greatest poems ever put to paper (including "Ode on a Grecian Urn," "Ode on Melancholy," and "Ode to a Nightingale"). 
Samuel Taylor Coleridge (1772-1834) is most well remembered for his poems "Kubla Khan" (or "A Vision in a Dream: A Fragment," 1816) and "The Rime of the Ancient Mariner" (1798). Coleridge was an original founder of the Romantic Movement.
William Blake (1757-1827) was a painter and poet. His illuminated plaques, complete with paintings and verse, are a great inspiration for any lover of beauty or nature. His collections "Songs of Innocence and of Experience" were greatly inspired by religion and deal mainly with the purity of childhood that is transformed, through knowledge, into adulthood. 
She walks in beauty, like the night of cloudless climes and starry skies; and all that's best of dark and bright meet in her aspect and her eyes." 
–Byron, "She Walks in Beauty"
Other titans of this period to explore include Lord Byron (1788-1824) and Percy Bysshe Shelley (1792-1822). Look for their poems, "She Walks in Beauty" (1814) and "Ozymandias."
To learn more about what you should be reading, check out Full Cycle Publications on the web and see what's new on the blog.
#traveltheworld #teachyourkids #kidslit #fullcyclepublications #books #bookshelves #OnTheBlog #readinglist #whatmillennialsshouldbereading #whattoreadthisfall #bookworm #jamesjoyce #jdsalinger #romanticpoets