Blog
05.19.2021
Must-Read Chapter Books For Kids
There's nothing better than finding not just one but a whole series of books that your children will love!
Spartan and the Green Egg's Very Own Series of Books
Go on a series of adventures with Spartan, his three friends, and his dog, Grimm, as they travel the Universe. With the power of their minds, the group made contact with a race of alien explorers, who communicate with them via an egg-shaped spaceship that is itself an organic alien being. The mission of this talented group is to gain and share the knowledge gleaned during their amazing adventures. Their expeditions are made even more exciting through the use of new technology and cool gadgets, provided by their new friend, who goes by the name of Egg.
Go exploring with Spartan and the Green Egg (books 1-5), written by Nabila Khashoggi and illustrated by Manuel Cadag.
A Trip to the Rainforest
The Reefs of Mindoro Island
Adventure at Wadi Allaqi
The Poachers of Tiger Mountain
The Land of the Midnight Sun
Beverly Cleary's "Ramona" Series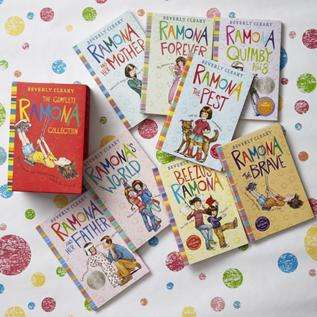 Beverly Cleary (who just passed away at the age of 104) is most well-known for her series of eight beloved "Ramona" chapter books starting with Beezus and Ramona (1955). The Ramona novels are humorous tales of a young girl who is a really boisterous (and annoying) little sister to Beezus.
These delightful books were transformative in the world of children's literature as they were actually about characters that seemed like real people—flawed yet relatable. The family dynamic—complete with real-world problems—was also refreshing because, like life, children grow up and families expand, but some things (like irritating little sisters and problems at school) never change.
Lemony Snicket's A Series of Unfortunate Events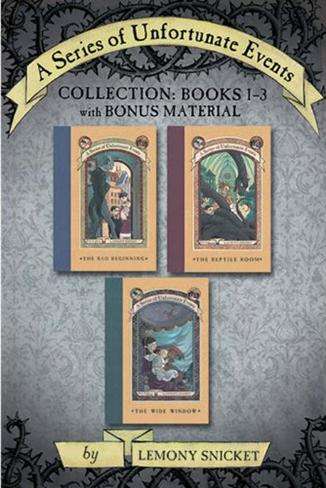 A Series of Unfortunate Events is a series of young adult novels (thirteen total) written by Daniel Handler (who used the pseudonym "Lemony Snicket") with illustrations by Brett Helquist. This whimsical series follows the lives of three siblings—Violet, Klaus, and Sunny Baudelaire—as they must try to solve mysterious familial happenings after they are left in the care of malicious Count Olaf.
The Magic School Bus
The Magic School Bus is a series of educational books intended to teach children about science in a fun, exploratory way. Written by Joanna Cole and illustrated by Bruce Degen, the first published work was The Magic School Bus at the Waterworks (1986). The series details what happens when a science class, an eccentric teacher with wild red hair called Ms. Frizzle, a pet lizard, and a magic yellow bus get together and explore. Whether they're flying to outer space to learn about the solar system, shrinking down to microscopic size to navigate the inner workings of the human body, or traveling back in time to discover dinosaurs, The Magic School Bus is not only imaginative and exciting, it's also educational.
For more information on chapter books to read to your kids, consult Full Cycle Publications.
#traveltheworld #teachyourkids #kidslit #fullcyclepublications #books #bookshelves #OnTheBlog #nabilakhashoggi #spartanandthegreenegg #beverlycleary #chapterbooks #lemonysnicket #themagicschoolbus #readtoyourkids #childrensliterature