Blog
08.30.2023
CULTIVATE A "LIBRARY MINDSET"
"Libraries raised me," he said. "I believe in libraries because most students don't have any money… I couldn't go to college, so I went to the library three days a week for ten years." 
–Ray Bradbury
Make Your Life like a Library 
Even when you're not in a library, make your home—even a tiny apartment—like a library.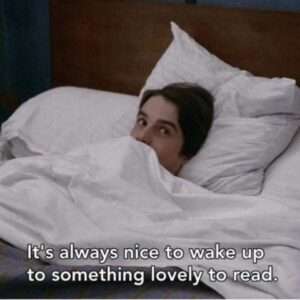 One of Fran Lebowitz's only requirements while apartment hunting was that the space had to be roomy enough to house her 6,000 books. Of course, to cultivate a bookish mindset, you'll have to read a lot, so try to spend your time focusing on the great milestones of literature. Read James Joyce's "Ulysses" or, for poetry, T.S. Eliot's "The Waste Land," and make sure you have a copy of anything by Dostoevsky nearby! It's also a good idea to have a wide variety of books (all genres from all time periods).
• Take advice from the greats. For example, Henry Miller's 11 "commandments" are wonderful, as are Ezra Pound's rules for writing poetry.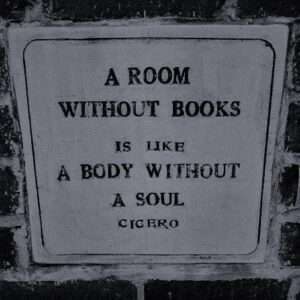 Upon being assigned to write a letter to a famous person, all the students in this class did just that, but only one response was received (from Vonnegut). He told the students to: "Practice any art, music, singing, dancing, acting, drawing, painting, sculpting, poetry, fiction, essays, reportage, no matter how well or badly, not to get money and fame, but to experience becoming, to find out what's inside you, to make your soul grow."
• Find your favorite authors and read everything they've written. Commit certain lines and phrases to memory.
"The miracle of turning inklings into thoughts and thoughts into words and words into metal and print and ink never palls for me."
–John Updike
• Keep a journal and write down thoughts, ideas, and bits of poetry. Remember that the best stories come from tiny ideas that may, at first, seem meaningless.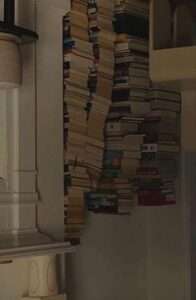 • Visit bookshops when you travel. See what the booksellers are like on the street and talk to them. Give patronage to a small, independent bookshop or bookseller rather than to a big chain of bookstores.
• Attend readings and strike up a conversation with others in attendance. Speak to the author afterward.
• Collect rare and used books. These will become your most prized possessions.
• Support your local library. Utilize their resources and volunteer if you can.
Bookish Aesthetics 
"With freedom, flowers, books, and the moon, who could not be perfectly happy?" 
–Oscar Wilde
"Bookcore" has become a highly sought-after aesthetic (and not just by hipsters and graduate students). To make your life seem more bookish, aesthetics are a big deal. Let's face it: you set the scene, your surroundings, and the mindset will follow!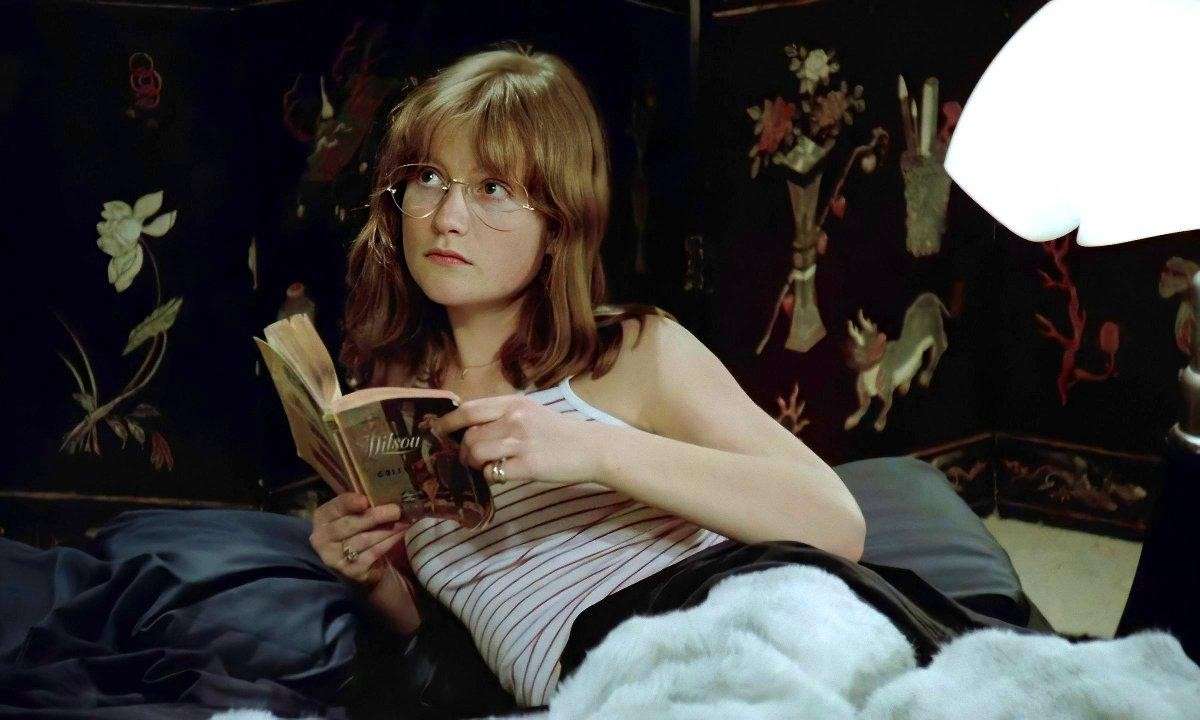 We're not saying you need to adopt the James Joyce eyepatch persona or even Oscar Wilde's habit of carrying a cane as an accessory but a cloth tote (usually filled with books), clothes that are slightly rumpled (like the professor who probably read all night and fell asleep in his classroom attire), and, of course, a stylish pair of glasses are always à la mode. 
Most everyone associates a bookish attire with lots of tweed, overcoats, a beret, and a pipe or cigarette. While you don't have to smoke to adopt this look, the fashion part can be a lot of fun. Go to any independent bookstore and see what people are wearing. The most important part of this entire exercise, though, is to see what people are reading (and, therefore, thinking). The whole point of cultivating a "library" mindset is to flood your mind with ideas and, most of all, to learn! Lifelong learning is what Full Cycle Publications is all about.
Having a pile of books you're currently in the middle of reading by the bed is always a good sign. One should always have a good book going (and, of course, the pile seems to magically get bigger and bigger because book lovers constantly buy more books). Bookshelves are a must, but have you noticed that lots of book lovers have stacks piled up against the walls? These are serious bookworms! 
To find out more about the goal of Full Cycle Publications, what they have to offer, their books, authors, and other literary tips check out the website and read the blog.
To read more about Kurt Vonnegut's inspiring letter to high school students, check out the link below:
https://www.esquireme.com/brief/kurt-vonneguts-incredible-viral-letter-to-students-will-make-your-day
#traveltheworld #teachyourkids #kidslit #fullcyclepublications #books #bookshelves #OnTheBlog  #bookworm #bookcoreaesthetic #readmore #bookshops #librarymindset #bookishpersona